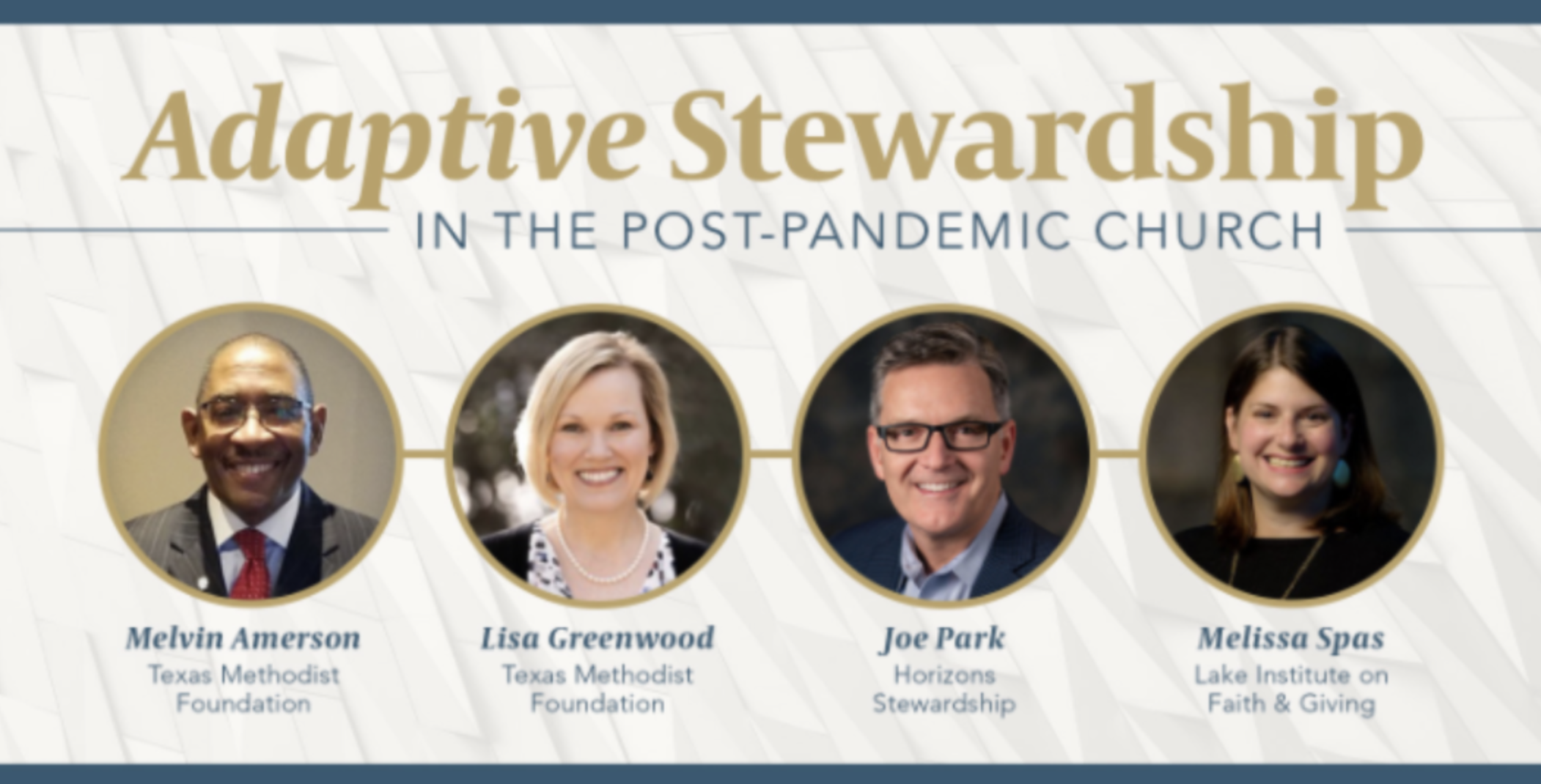 Discipleship Ministries hosted this virtual event featuring a panel discussion examining the realities of funding ministry and leading churches in the world we are moving into as we come out of the pandemic. After a brief presentation on Adaptive Leadership in the face of our present leadership, as well as congregational research gathered throughout the days before and during the pandemic, discussion focused on trends for the church's future.
Panelists included Horizons CEO, Joe Park as well as:
Melvin Amerson, Resource Specialist for the Texas Methodist Foundation.
Lisa Greenwood, Vice President of Leadership Ministry with Texas Methodist Foundation and Executive Director of the National Association of United Methodist Foundations (NAUMF).
Melissa Spas, Managing Director, Education and Engagement at Lake Institute on Faith & Giving.
Panel Moderator will be Ken Sloane, Director, Stewardship & Generosity for Discipleship Ministries
To watch the webinar and download the handouts, go to Discipleship Ministries | Adaptive Stewardship in the Post-Pandemic Church.